16 July 2021
Artificial Intelligence – Friend or Foe?
We're not talking about aliens or robots but something a lot closer to home. You may not realise it but Artificial Intelligence (AI) is something you most likely use every day, like when you ask Siri to set a timer or Alexa for the weather forecast. We don't realise it but, every day we are adapting and growing with the changes in technology. So what's the relevance to the events world I hear you ask, well you're in the right place to have that question answered.
How is it used in events?
Chatbots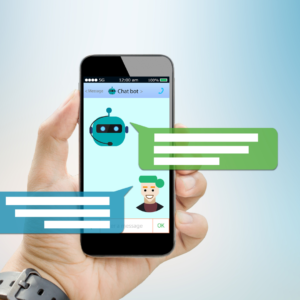 This technology can be used to stimulate conversations with attendees as if they were real people. They can assist attendees before or during the event itself. They answer basic questions, keep in contact with attendees and provide information to them as requested. They are easy to use across multiple platforms, save staff time and money. As a result, you will have more free time to focus on planning the actual event.
Gain deeper attendee information 
AI can use the individual preferences the attendees provide to gain a better understanding of what they want from the event. This information is accessed through the ticketing stage, social media and by their actions on the event app. It can then allow for their event experience to be altered accordingly. For example, suggesting which sessions they should attend or who they should connect with during the breaks. This, in turn, allows for a more personal event.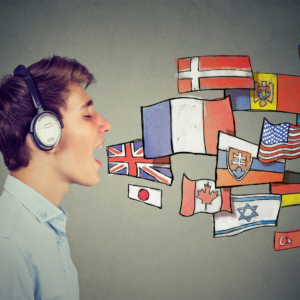 Removing language barriers
The technology is brilliant at translating from one language to another. This can be done on web pages, content, spoken words and any other event-specific communications. Perfect for if your event brings together people from all over the world!
Networking 
It can also be used to improve the quality of connections people make at events. The technology can match attendees who share the same interests, goals, experiences and challenges. This, therefore, creates a more productive event experience for attendees. 
Targeted marketing 
The data received through the registration process, social media and event app usage allow you to see what is/ isn't working for your attendees. After receiving this information AI can improve the journey of the customer by identifying trends and making adjustments to better suit your audience. As a result, this ensures that your adverts are more efficient. 
Facial recognition
This software allows for a quicker sign-in process and fewer staff costs. Using technology instead of staff at check-in areas improves the security of an event. This is because it is easier to make sure people are who they say they are. It also saves a lot of time searching through lists for the attendee's names!
Improve event planning
Finally, automating elements of your event using this technology is likely to save you a few sleepless nights. Sorting through all of the complex data for you means one less task on your to-do lists which we love to see! So why not give it a go today, there are plenty of options out there for you to try, this post has just touched the surface.
Happy technology hunting!