Virtual bake-off's
Let's jump straight in with virtual bake off's. As a country we are obsessed with watching people bake, in fact 7 million of us tuned in to the final at the end of November 2021. I don't know about you but it has left me baking more than ever. Why not share the joy of baking and host your own bake off event?
Top recipe ide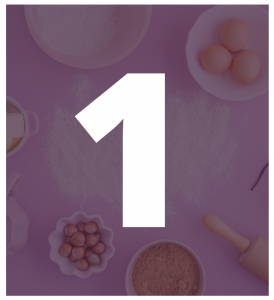 a!!! If you happen to have any Bailey's leftover from Christmas (well done for starters) then check out recipes for bailey's brownies, you won't be disappointed.
Virtual bake off's can be intertwined in a number of ways such as sending out recipe lists for attendees to purchase the ingredients themselves or sending gift hampers containing ingredients. These can then be used during the event for a live cook along. Bake off wizards can be booked as hosts/ teachers or you could wow your friends by showing off your skills and hosting the event yourself.
Food event content is not just limited to baking and sweet treats. Other themes could include savoury food classes with professional chefs, food and drink pairing classes, alcohol themed events/ interactivity such as wine tastings/ parings or cocktail masterclasses. With our help and your ideas, packages or ingredient lists can be sent out so attendees can participate. This added convenience takes the stress out of searching for the correct ingredients and removes the boredom that comes from repetitive PowerPoint heavy events.
Virtual Fundraisers
Idea two, run a virtual fundraiser! With the absence of live events, many nonprofit organisations are understandably struggling.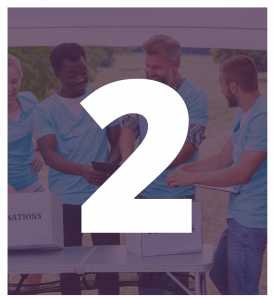 An event of this style benefits you, the charity you are fundraising for and the morale and spirits of the attendees. By providing a fresh view of a virtual event. 51.5% of planners say that the inability to match live engagement is the most frustrating thing when it comes to sourcing virtual event tech. Make sure when hosting a fundraiser you have all the necessary equipment in place to execute it flawlessly or hire a company like us to do all the hard work for you!
These events can be formed of many things including comedy nights or singing concerts, with ticket costs acting as a donation to charity, auctions where the funds raised help those in need, even charity galas, 24hr live stream with special guests, pub quizzes. You name it we can do it. With our high tech technology, we can transform your zoom room into your very own broadcast studio featuring, digital graphics, fundraiser totals and many more!
Digital Classes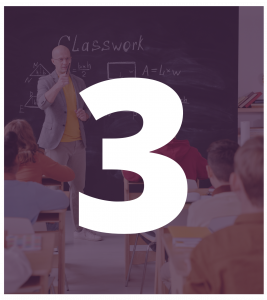 Do you run a live in-person yoga class or arts and crafts workshops that have been fluctuating with attendance due to work commitments or other external factors? Why not give this experience a new look by taking it to the virtual space. Running the class online may mean that more people are able to consistently attend. Classes can also be recorded so people can catch up on demand, these virtual classes are likely to be cheaper to run and for people to attend so they can occur more regularly, they can also be added into other virtual events to allow a break in agenda to refresh the mind. Such as a 20 minute meditation led by an external teacher in order to reset before the second day of an event series. The addition of a break in agenda will leave your attendees feeling fresh, create a memorable experience while providing them with a safe space to try something new included in the cost of an event they are already attending which may also act as a motivation to attend the event. These classes also work great in a hybrid event setting with participants and/ or the instructor live and in the room or live streamed.
Access!
Don't compromise on accessibility, the last two years highlighted accessibility within the events industry. Virtual events make it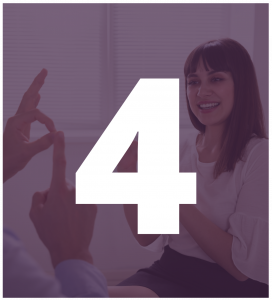 possible to access content from anywhere, including in your own home. But they also allow for the addition of closed caption and transcription technology along with much more making them indispensable to the modern attendee. Accessibility has only recently become a huge factor for virtual events to keep with the times by including these elements as standard moving forward. With 66.5% of event professionals expecting events to have hybrid as their go-to format, don't get left behind on the virtual elements!
Access can also be improved through the choice of site your event appears on. Are you able to add the accessibility requirements needed for your audience such as subtitles? Ensure you also pick the correct platform which matches the agenda for the event. Skimping on quality and service may cause you to lose loyal attendees.
Feedback!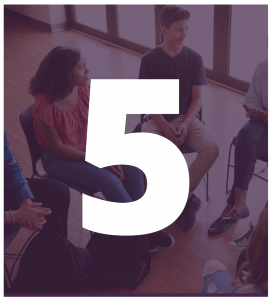 Ultimately the number one best way to keep your events fresh is by speaking to your attendees. 91% of event professionals say that they measure the success of their event on post-event feedback. Finding out what your audience do and don't like is key in order to allow your event and brand to continue to progress and to determine success. Pre-event surveys will help guide you on what your audience wants you to include. These can be used in the planning stage of an event where you already have a concept or set of goals you would like to achieve. Or used to inspire a new event or event series.
 Post-event feedback allows you to learn whether in their eyes you executed what they wanted well enough. Did your audience feel satisfied? Learning from past events ensures you keep growing and developing.
There you have it. Our top five tips to maintain event freshness!