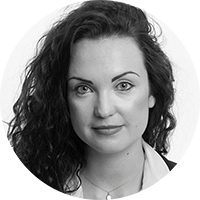 19 July 2022
Hybrid Blog Series Part 2 – Parallel Experiences
In my last blog I gave an introduction to hybrid events and how to do it properly, but I didn't really talk about the method. What do you include to really make an effective hybrid event? 
We have been running a vast variety of conferences, seminars, product launches, exhibitions, training workshops, award ceremonies and more … all as hybrid events. From small local charities to national enterprises and global blue chip companies. 
Ensuring that both sets of audiences get the most out of a hybrid experience is essential, so to achieve that we use the "parallel track" methodology. 
Planning your Content
If you have solidified your agenda items, that information will feed into the rest of the planning and will allow you to make better decisions about all the other components such as venues, AV equipment, software, entertainment; and the trick is to always plan with both sets of audiences and speakers at the forefront of your mind, so nobody is left out.
A good place to start with is your keynote speakers or key entertainers. Content is essential and often a speaker or headline act will be the biggest pull for an audience to reserve a place at your event. A perk associated with hybrid production is you don't necessarily need to book that speaker / act to attend live, remember when your event is hybrid you can beam that speaker in from anywhere in the world. 
As part of your speaker consultation and rehearsal, find out the format of their content and discuss key opportunities for interaction, breakouts or immersive moments. These content conversations open up the chance to be creative and include your full audience in the event – online and in the room. To ensure effective delivery, it's best to workshop the options with your host, acts and key stakeholders, discuss desired outcomes and build them in to the production in advance. Work with your event manager and AV production team to bring your ideas to life. 
Think question time, collective movement or dance, competitions, polls, photo moments, backstage interviews – to name a few of the options we have seen work and win over event audiences. 
Our advise: Keep your audience on their toes, give them a voice and be bold – nobody wants to attend a predictable event that follows the same path every time. 
Maximise the Tech 
A well formed AV plan has the power to transform your event and everyone's experience. Details such as quantity and positioning of cameras, multiple screens to display slides as well as live gallery of online audience faces or real time polls, microphones, speakers and lighting.  Work with your producer from the offset to gauge the level of production, the essentials and the 'nice to haves'. For hybrid to work really well, we all need to form good habits and change our mindset while at an event.
It's the little things like waiting for a microphone before speaking in the room so you can be heard online, and looking toward the camera when presenting in the room. That's right, your TV presenter career has come to fruition after all 🙂 
We can help you imagine your event in ways you would never think of. At Virtual Approval we are strong believers that a really good AV event designer is key to unlocking the full potential of your hybrid event. 
Software
Again, this could be step 1 or step 2 or each step could be decided in parallel! Deciding your virtual software is essential for the event success as it allows you to have a good understanding of the capabilities of the chosen platform and mould the content around what's possible. Our team at Virtual Approval are experts in helping you negotiate the messy terrain of picking a platform. Each platform is different and ensuring you have interactive elements and an ergonomic and reliable user interface is essential for the virtual audience to experience the conference but also for the live participants to utilise in the form of interactivity, post conference content, digital agendas and networking.
So to summarise make sure you are building your parallel agenda alongside the knowledge of the AV capabilities and the platform capabilities. The other thing to consider is venue, but there is so much to talk about with venues I will save that for blog number 3!
Catch you soon!