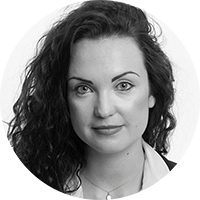 9 August 2022
"The Up, The Down, The Live" – Hybrid Blog Series – Part 3
Welcome back to another blog about planning your hybrid event, if you are new here, be sure to check out blog 1 & blog 2 before jumping into this one. This week the topic of conversation mostly concentrates on the live in-person aspect, but it's essential to look at as it's the focus point of what both audiences see and experience. So let's dive in! 
I've said it before, I'll say it again – the SINGLE MOST IMPORTANT factor when selecting a venue to host your hybrid event is the internet connection. By this I mean, the speed both ways – the download and the upload speeds.  Why? – because if your venue's internet connection smells of 1998 Dial up, your events are going to be as accessible to a virtual audience as a fish on land. 
I could go into all the specifics of what speeds you need to look for when enquiring about internet requirements in your venue, but honestly don't be overwhelmed with the jargon. Each event is different and factors such as the platform, the format of your content, hardware being deployed and the way your tech is configured will determine the speed requirements, so speak with your AV / IT supplier ( if you're reading this then probably Virtual Approval) to find out what you need and don't book the venue until you have commitment from them that they can guarantee the connectivity you need. 
It's likely you will need a dedicated line, at least for the technical team to plug into. Often venues such as hotels have shared wifi meaning that the bandwidth is contended by all devices on site, therefore speeds will fluctuate greatly. You might find during testing and  rehearsals the speeds are perfect but when 1000 attendees walk through the door and log on to check their emails your speeds are so slow you can't even load the google homepage. That's where the dedicated line comes in, this allows your crucial technical event infrastructure to operate on a separate connection that is unaffected by other devices.
 It's the one area I like to think of where sharing is not caring… 
To help your AV supplier ensure they have all the information to ask all the right questions, you need to work with them from the start. Make sure they know what you are looking to achieve, details like audience numbers and virtual platforms. They should also be introduced to the key stakeholders in your potential venues. 
If you have already committed to a venue but it doesn't have high quality internet, speak to us or your AV supplier about workarounds such as 5G modems. There are alternative solutions, however there is a cost associated, a rather high one, Think broadcast TV expensive. So my tip is to always consult with your supplier before you sign on the dotted line with a venue. 
The Equipment – Tech is King
When it comes to the live room, ensuring you have the right AV equipment is essential to guarantee a 2 way immersive experience for everyone. Again, lean on your technical team for the specifics, but here are a few questions to get you started: – 
Question 1 – Have we got enough speakers for the crowd of people we are expecting and the size of the space? This will vary depending on the room layout and production level. 
Question 2 – Have we got enough lapel / headset / handheld / lectern microphones for the number of presenters on stage at a single moment?  The important line here is "single moment". It may be tempting to reduce costs by reducing the number of mics, but remember you will be limiting the dynamism and flow. The change overs between presenters will be clunky if they need to unclip mics from clothing and pass over. 
Additionally don't forget to ask for an extra roaming microphone for audience Q&A! Even better, use a catchbox mic you can throw around the audience or a handheld mic on each table / audience row for smooth Q&A sessions. 
Question 3 – Can everybody see? – screens are fun, because they can be all shapes and sizes, they can be projections, they can be LED or your standard tv screens. However it's not about what type, that's a design preference, it's about ensuring whatever type of screens you have that everyone in the room can see. 
You should also consider content, for example if your conference has lots of wordy presentations, multiple relay monitors scattered around the space will ensure each live audience member can read. A more "visual" content heavy conference may be better suited with the motto "bigger is better" and go for a large LED wall or projection screen. 
Another factor that will make or break the visual quality of your event is the lighting. Often the lights in a venue are sufficient, but adding in professional lighting equipment will really add to that viewer experience, ensuring the stage is highlighted to perfection. Got a little extra budget? Why not go a step further and add lighting to tone with your branding or spotlights that track around the stage / room. 
Don't forget your virtual audience here too! Adding in additional large screen monitors to show the virtual audience in real time is a must and really elevates the two way conversation quality, so factor that in when you are thinking about what you want your live audience to see.  
Question 4 – Will the audiences both feel engaged and entertained? 
Cameras are essential in hybrid event production, it's the only piece of technology that is really really really important. You can get away with minimising all of the above components, but if you truly want to achieve a hybrid event you need to share that live space with the virtual space. 
Don't bore your online audience. A single camera shot has been proven to be significantly less effective in regards to retaining engagement than multiple camera shots, so as a minimum, we recommend to have: –
Wide angle shot, positioned at the back of the room

Close up shot (camera with good zoom capability) to capture the stage / presenter / performer in detail

Return shot to capture the reactions, questions, applause and faces of the audience
Bring the 3 together with a video switcher to mix between those shots and keep the virtual audience engaged and also have a complete picture of the virtual space. 
Give it some Sparkle!
Your event space is a blank canvas for creativity – make it your own. It may increase the price a little but the impact of a well designed stage set design has on the takeaway for both your live and virtual audiences is immense. 
A quick "conference stage set" search on Pinterest will give you a great selection of ideas on how you can elevate the look of your event. 
The Power of Power 
Finally, if you are a seasoned live event organiser this won't be new to you but the other thing you need to check before jumping head first into agreeing a venue is all the other requirements. Your AV team will have a list for you but here's a few off the top of my head;
 

Power –  this won't be just "we've got plug sockets" because often in a big venue you will need what we call heavy power to ensure all the equipment works.

When producing a hybrid event you may find that all of your in person attendees expect to be on their laptops, tablets and mobile phones for the duration in order to take notes, participate in activities etc, so you will need power distribution and sockets throughout the room. 
Doors – I'm not joking! You need to understand access so you can get your AV equipment in to the space, but also plan your floor plan for emergency exits etc
Lifts  –

This goes with doors, it's all about access; if the space you want to use is above the ground floor check to see if there are adequate lifts for the AV equipment, otherwise you could expect higher crew costs as they will need a bigger team to carry the equipment up and down the stairs.
Access –

This isn't about doors, this is about

when

you can set up. An average "setup" takes at least a day, the

 minimum is about 5 hours in order to unpack, assemble and test all of the components, not to mention content rehearsals. Make sure you can book the space with enough time to set up otherwise you leave no room for error and when the audience arrives you don't want to be starting late.
So those are the core things we recommend to consider when thinking about the live venue aspect of hybrid events. The common theme is consulting with your AV company or Technical Event Manager as early as possible and allowing them to lead and consult on the requirements to deliver the event. If you are using Virtual Approval for all round event delivery, an external AV supplier, the in-house AV supplier for your venue; or a combination of all, no problem! Ensure they speak with your production manager from the offset and everyone is aligned on how the technology will be managed on the day. Whatever you choose, ensure that before signing on the dotted line with your venue ensure that your vision for your event can be achieved smoothly. 
Planning makes perfect!
I hope you enjoyed blog number 3 of our hybrid series. In our next hybrid blog we will be rounding everything up with a focus on rehearsal , delivery and post production.  
Happy Hybrid-ing 🙂