Adding the sparkle
Our virtual and hybrid meeting offering extends to full production services for your event. Using the latest in virtual design and production technology, we transform typical business and entertainment events into something truly special and memorable for all.
Working with our creative team, the possibilities really are endless. Whether you're looking at presenting your event from a real live studio, or want full immersion virtual reality, we can help you to unlock the potential of your event; we'll offer you our suggestions and inspiration to find a solution that's on brand, visually spectacular, engaging, and interactive.
From the design of the stage, surrounding elements, background, music, sound effects, sensory intensity and interactivity, all aspects of planning and production are carefully considered.
At Virtual Approval, we are platform agnostic – meaning that we get to choose the pick of the bunch to tailor our solutions for your specific needs and budget. Whether you are hosting your event live, pre-recorded or as a mixture of both, all elements of our production services are available to you.
Our Team at Work Behind the Scenes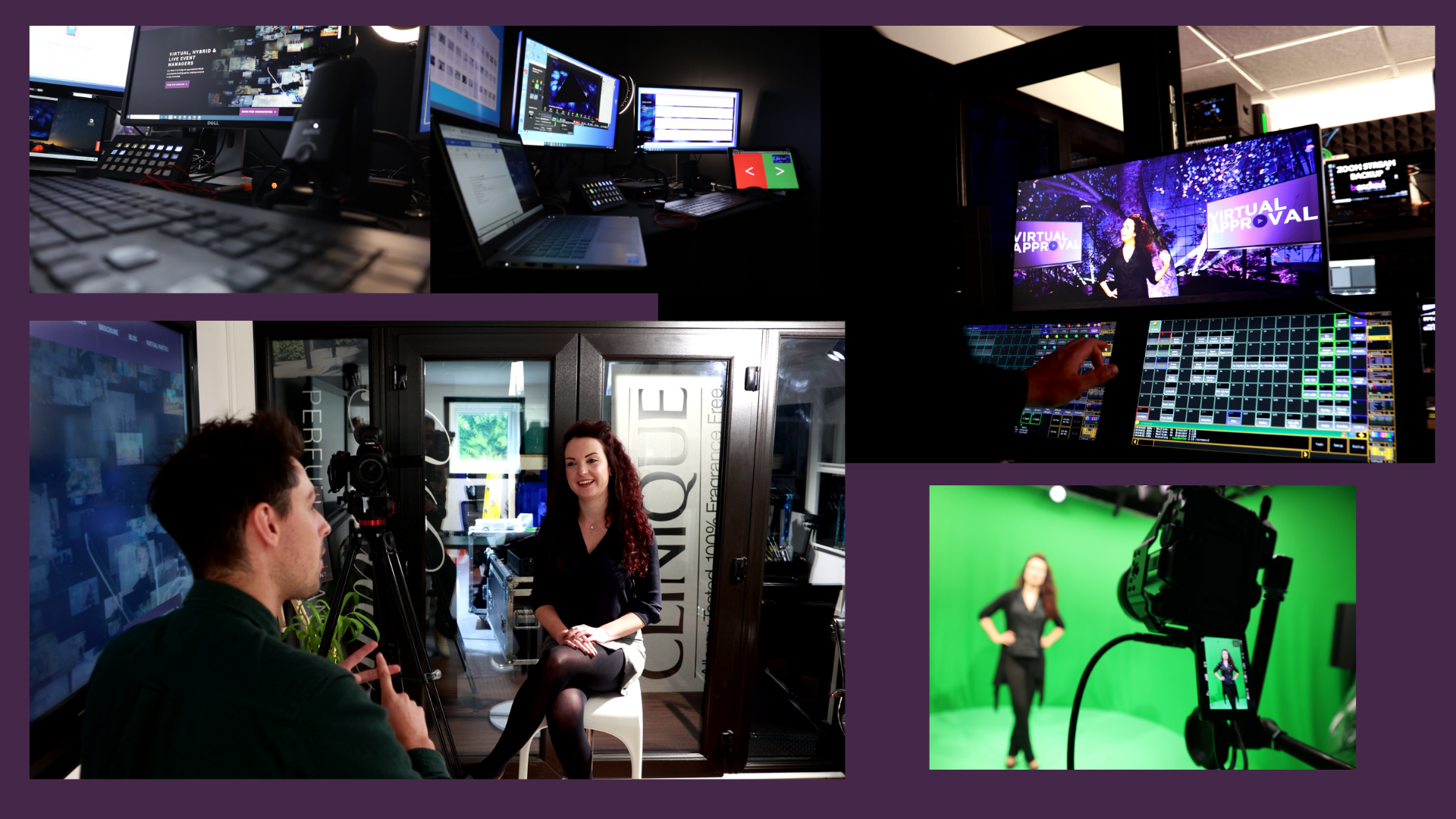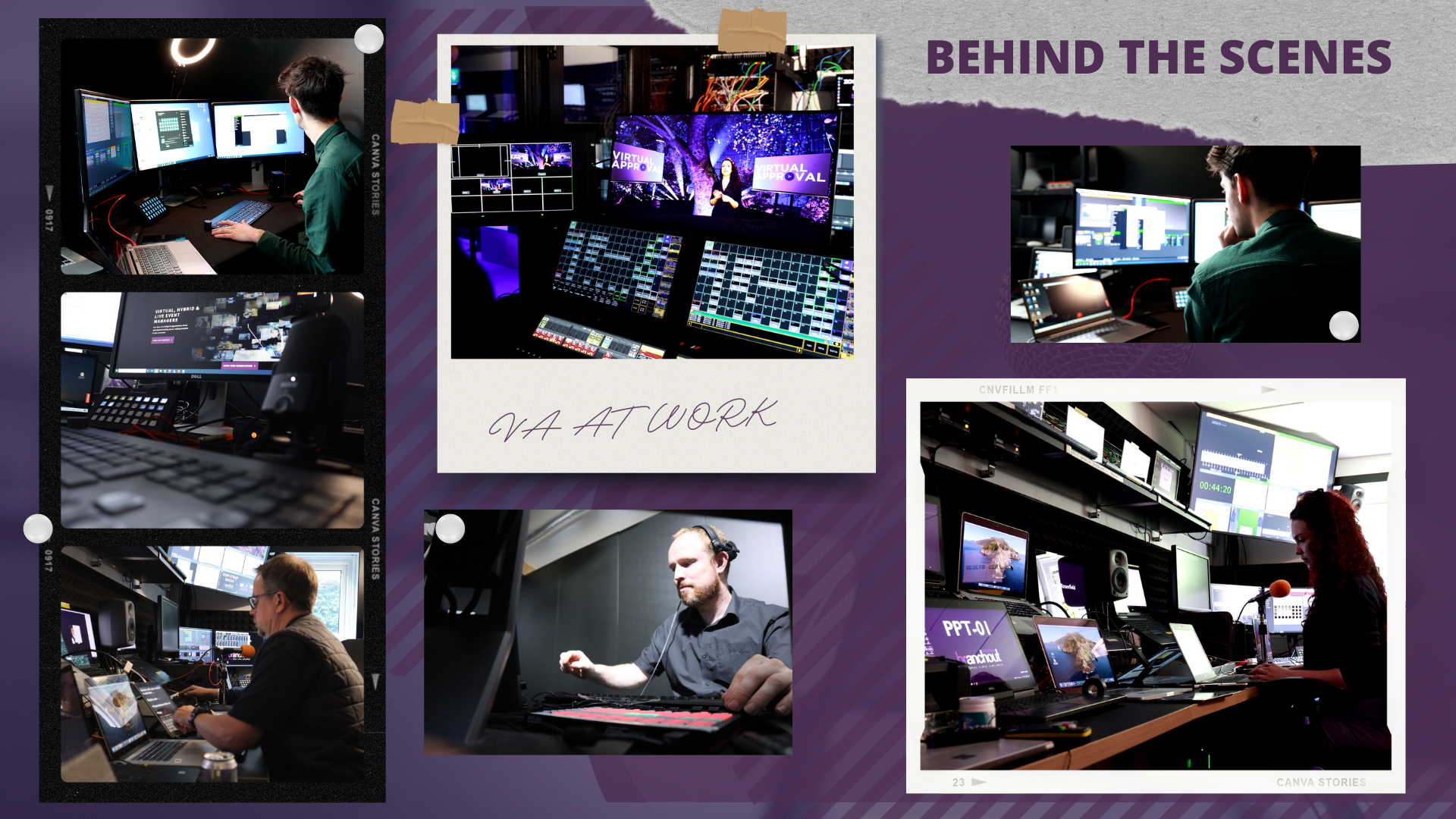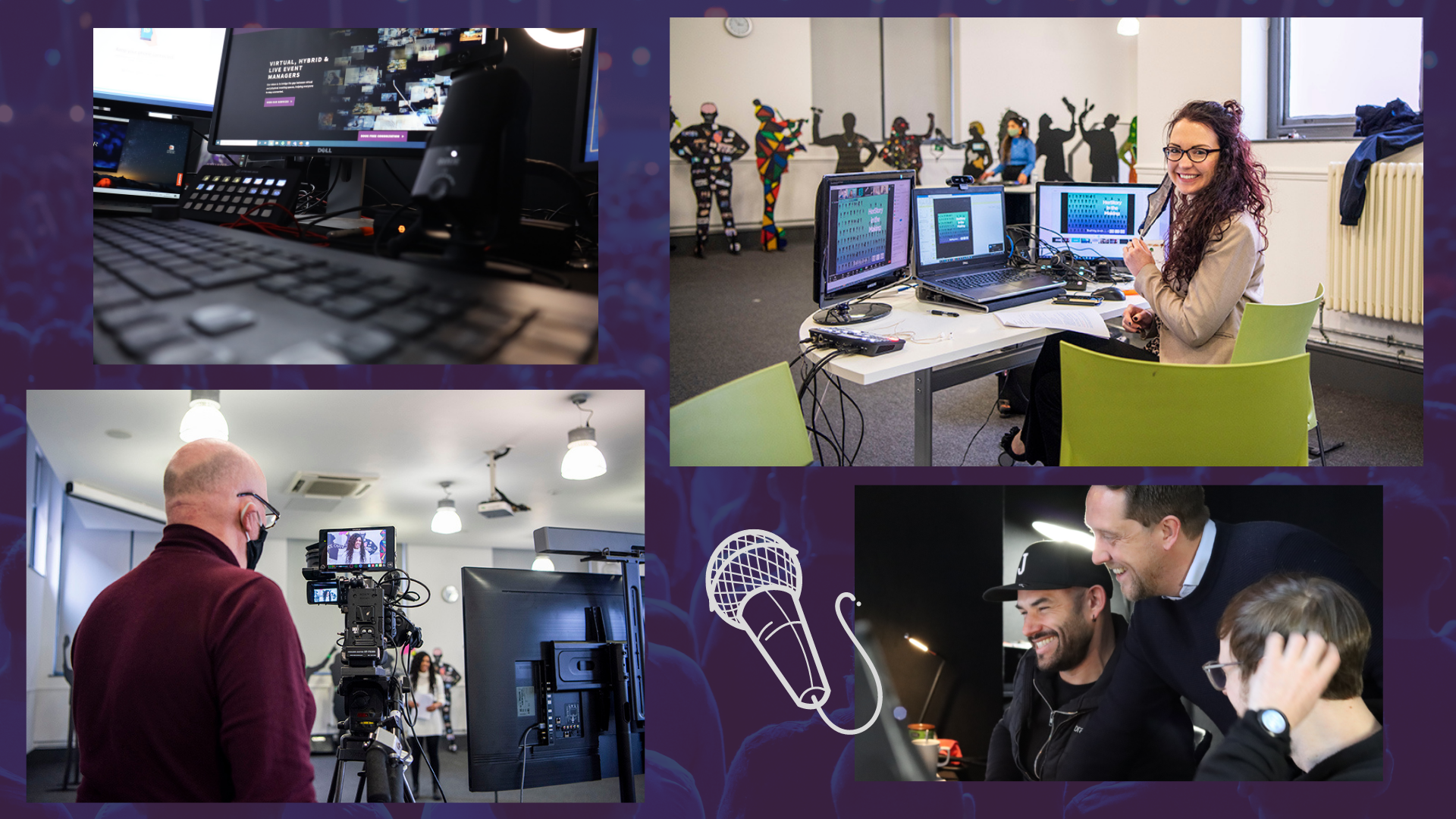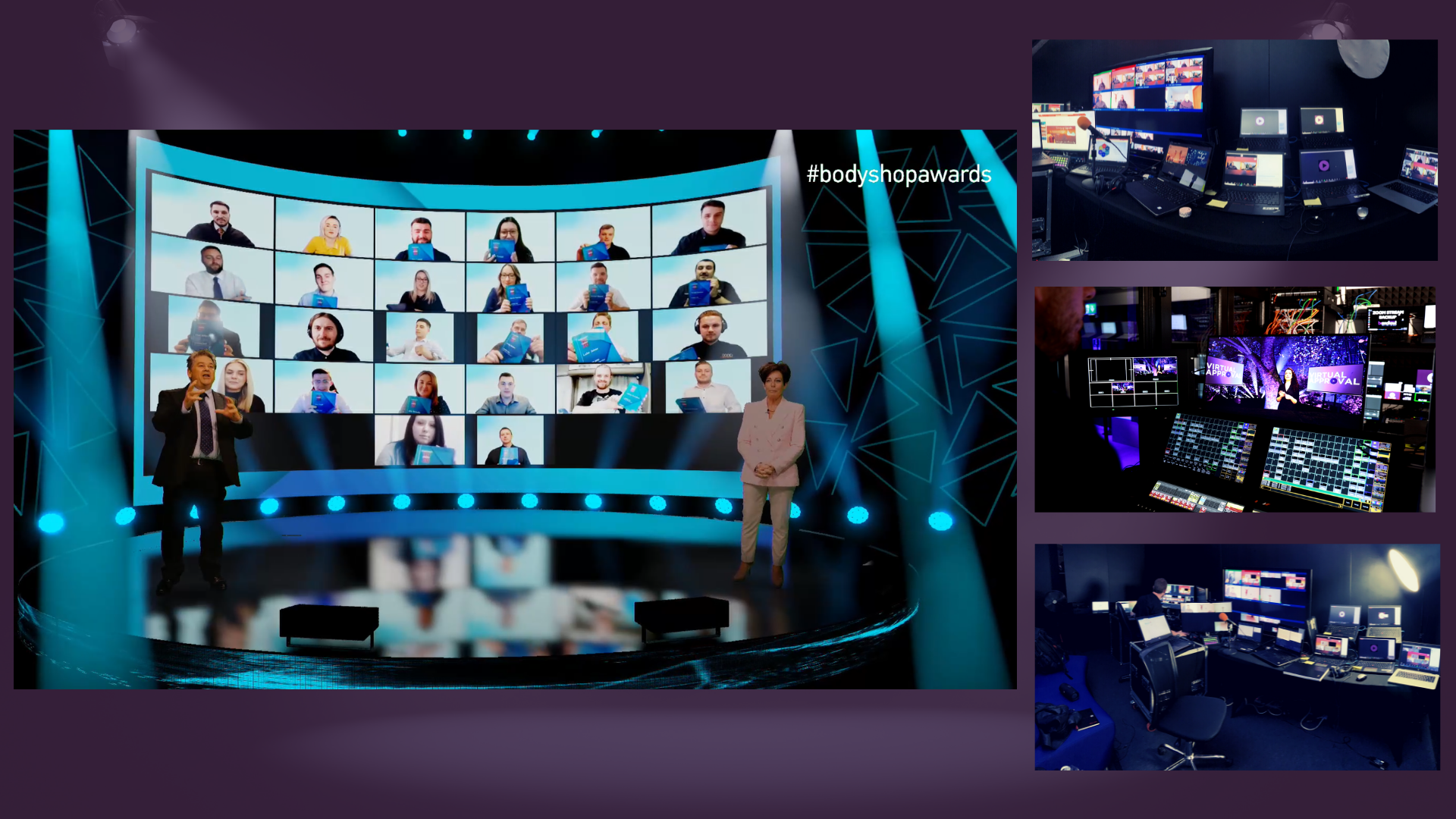 Premium Production
Using GSXR (Green Screen Extended Reality), our premium offering means you can host your event 'virtually' anywhere! From a conference hall, night club, theatre or even a distant planet(!), we're here to make it happen. If you're looking to replicate the look and feel of your usual in person event (or company head office), we can use photographs and videos of your venue to create the right atmosphere.
Event participants can even go on a journey, with the possibility to make breakout rooms different to the main stage.
We also have a range of templates to follow if you're not looking for a less complicated design.
Blended Production
Utilising a real-life studio and production software offers the best of both worlds –an authentic personal feel with the benefit of creative visual overlays and backgrounds. Introduce interactivity into your event through live on-screen polls and surveys, and present information in a way that will capture attention and drive engagement throughout.
V-Mix Production
Our V-Mix (vision mixer) Production offering takes standard virtual meetings to the next level by offering striking visuals for extra sparkle and shine. Our designers can create completely customised, on-brand solutions, creating a cohesive feel, whilst interactivity helps all participants feel actively involved.